I am slightly paranoid about privacy and app permissions. All of my apps do not have access to any network connections. They use features like Keyboard, Bluetooth and Camera, but since they do not have access to WiFi or wired network they cannot send any data out.
Here are screenshots for build settings for my apps.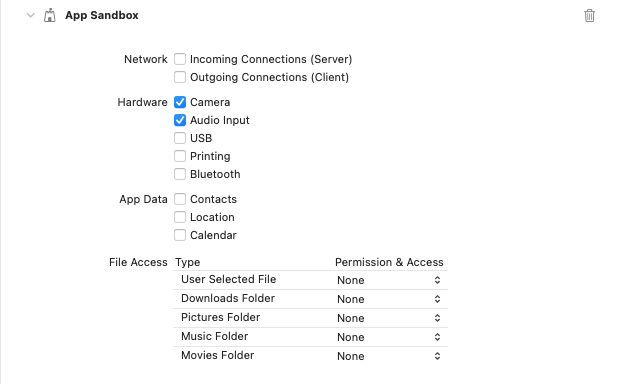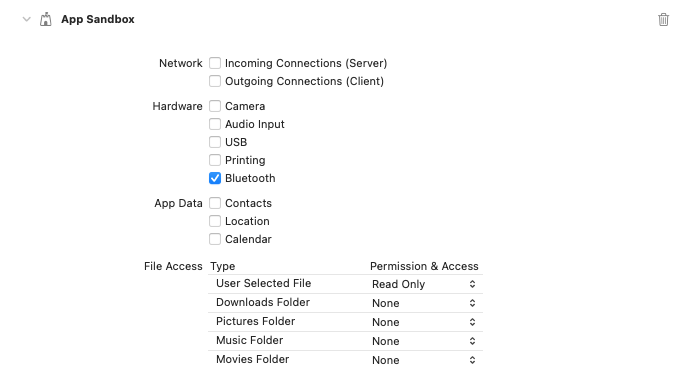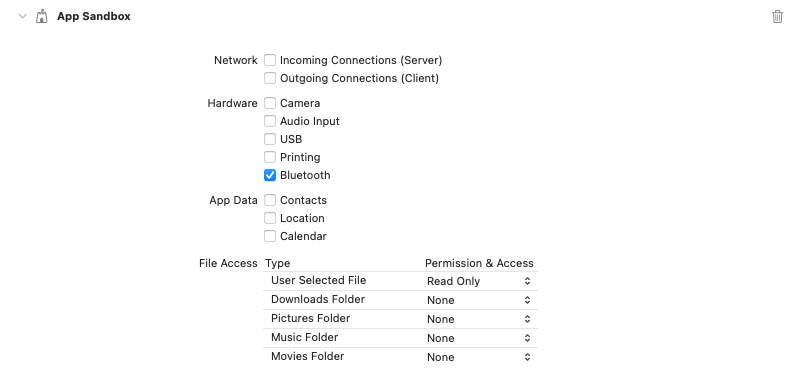 If you have any questions, please reach out to me.